Battle
Log
Wednesday
13 November 2013
Posted 17 November 2013, 10:00 PM by Kevin Red.
Permalink
Nambour and Mooloolaba
The Sunshine Coast team have been proclaiming Christ Jesus to the people of Nambour and Mooloolaba over the last month or so. We now meet up on alternate Wednesdays at The Plaza in Nambour and at "The Loo with A View" in Mooloolaba. If you would like to join us please contact me at kevinred@operation513.com.
Firstly may I thank all those that have been praying for our Sunshine Coast outreach. As you all know we have had some issues in the past with the Police and Council in Nambour, however of late we have been given "permission" to preach and engage in one-on-ones as well as pass out tracts. It seems business and the authorities in Nambour have come to accept our ongoing regular outreach. I must say many people have stopped to encourage us, with offers of prayer, donations of bottled water for the team on hot days, and some encouraging words with the occasional hug or two.
We have also established a regular fortnightly outreach in Mooloolaba. The Police particularly have been very helpful in assisting us to proclaim our Lord and Saviour in a busy area with lots of passing foot traffic. The police have set a couple of conditions regarding public safety (due to the proximity of the road) of which of course we are more than happy to comply with. A big thank you to the senior officer in Mooloolaba for all the time he has taken to assist us with proclaiming the Gospel and the safety of our listeners.
Our outreaches have been going well, the regular team, Justin, Ryan and I have been meeting for prayer at the start of the day, prior to preaching and passing out tracts. We have had so many conversations and many have stopped to ask questions or find out more about our message. We have given away many free bibles and literally 1000's of tracts. All of us take it in turns to preach "on the box" and it is fantastic hear my brothers proclaim the Gospel. The Gospel is like perfume to those that love Christ and I must say I learn more about my Lord each week by listening to my brothers express His glorious Gospel in so many different ways. Many people stop to listen, some love the message and some become angry and reject it, however the Gospel is always proclaimed faithfully without compromise.

Please may I ask that you pray for our Sunshine Coast team? We really need faithful laborers to join the harvest on the coast. The beaches will soon be busy as the summer heats up, will you serve your Lord this season?
Here are some pictures of the team in Nambour last week.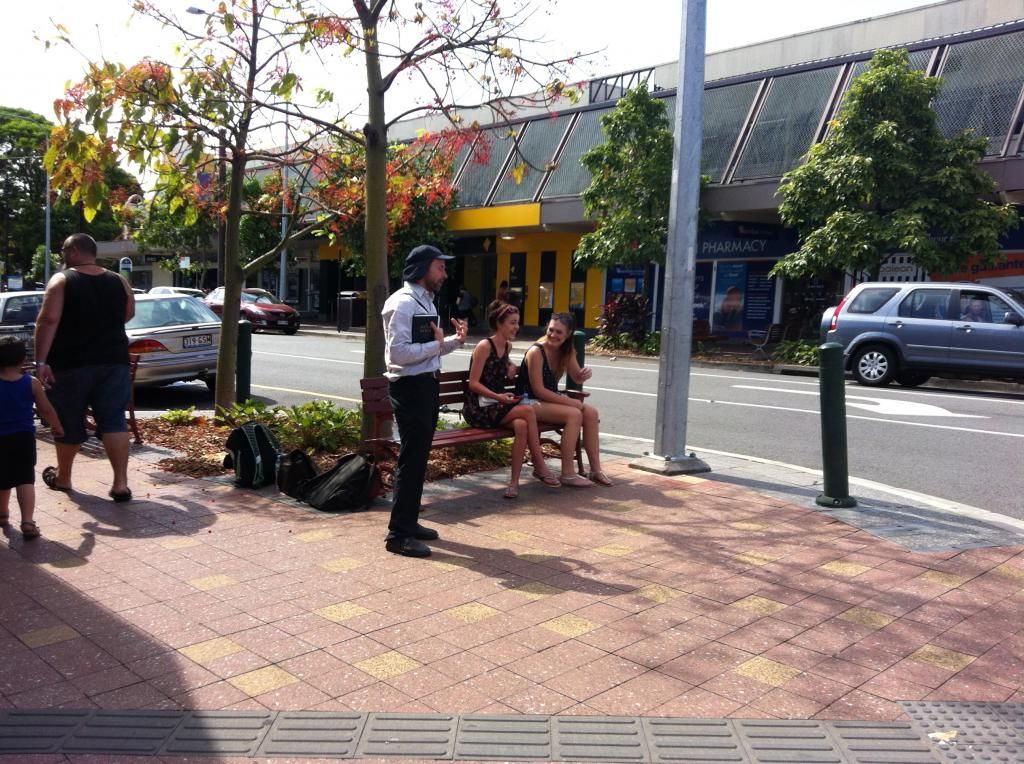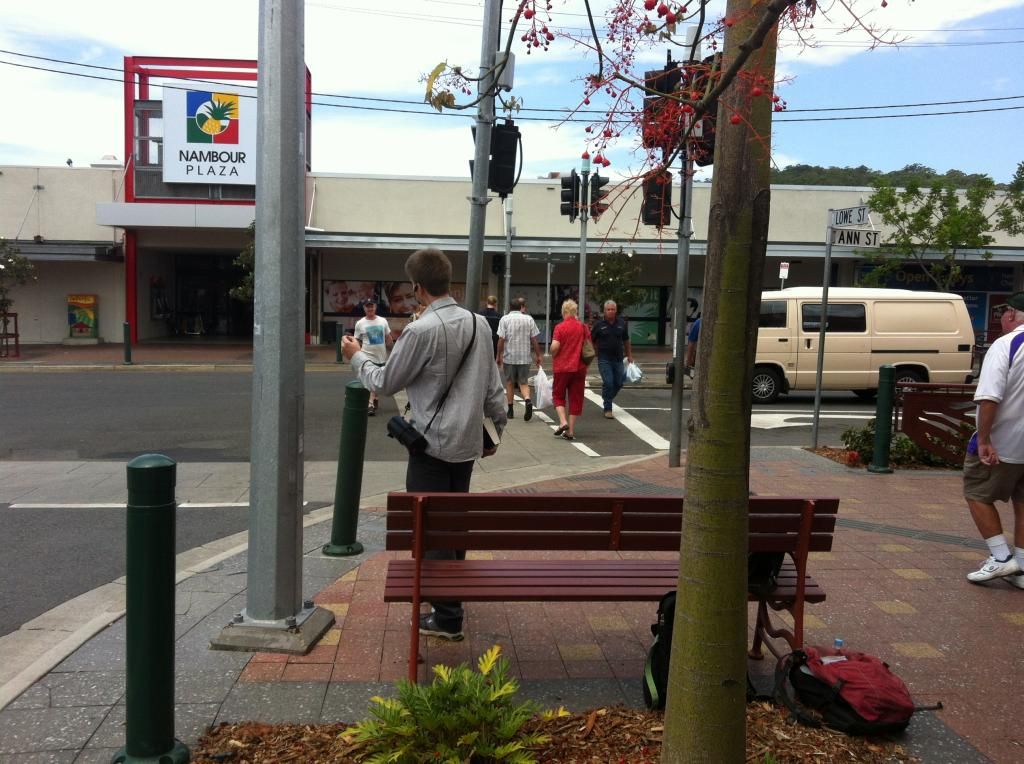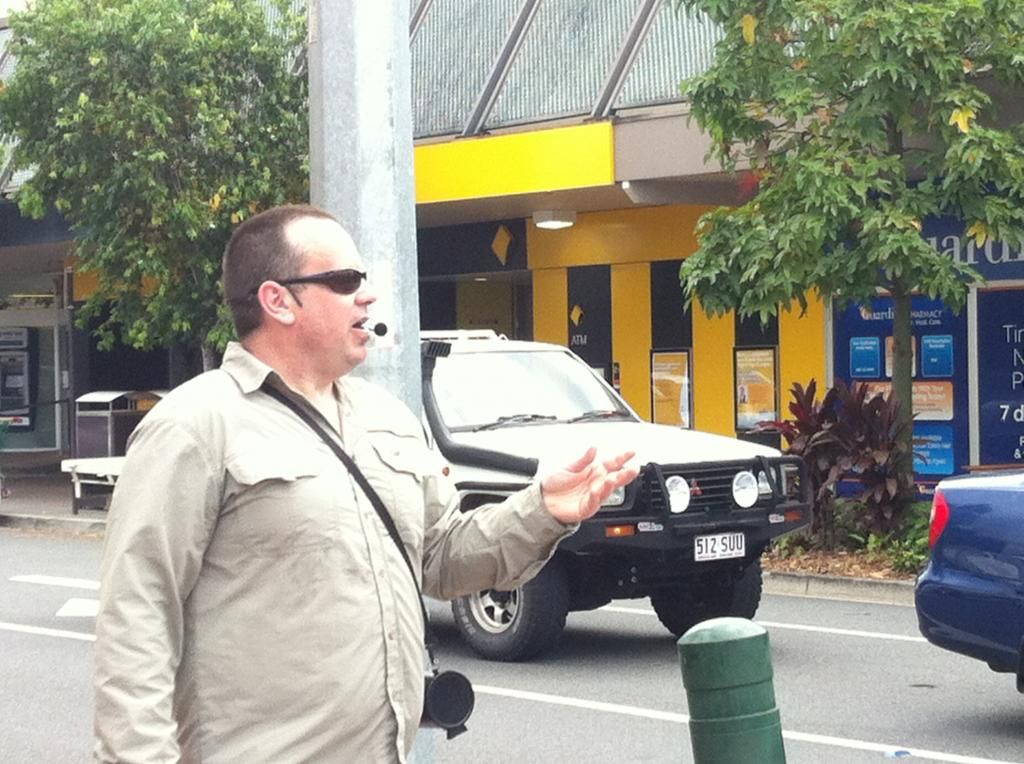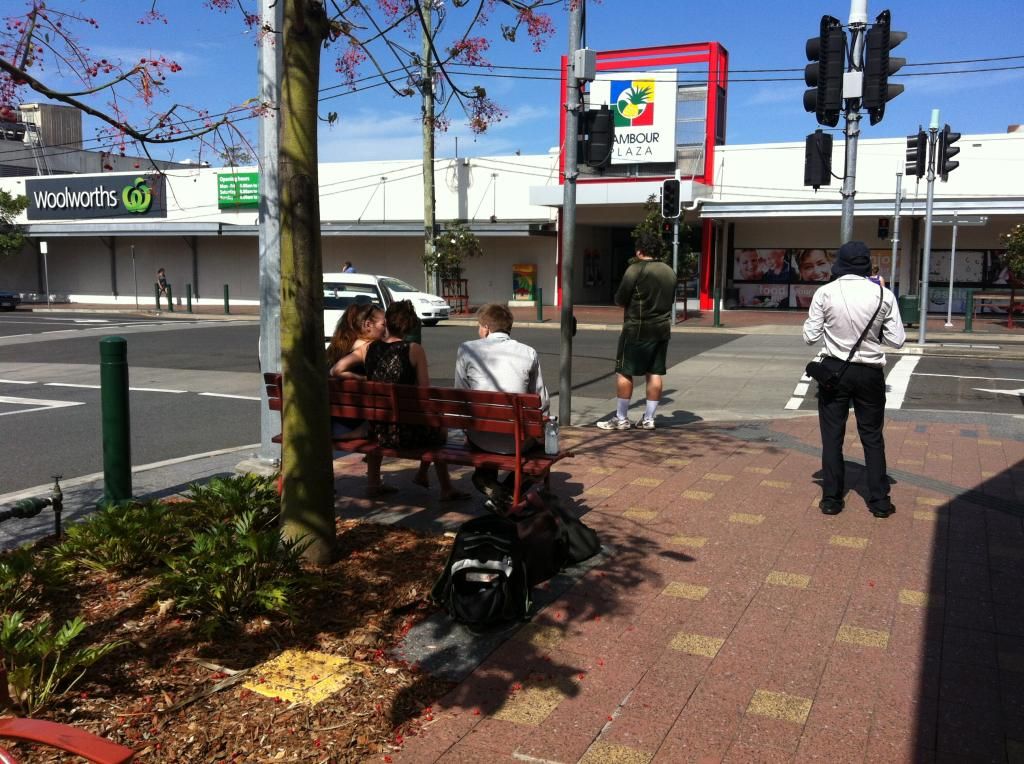 View previous Sunshine Coast report (21 October 2013)
---
---